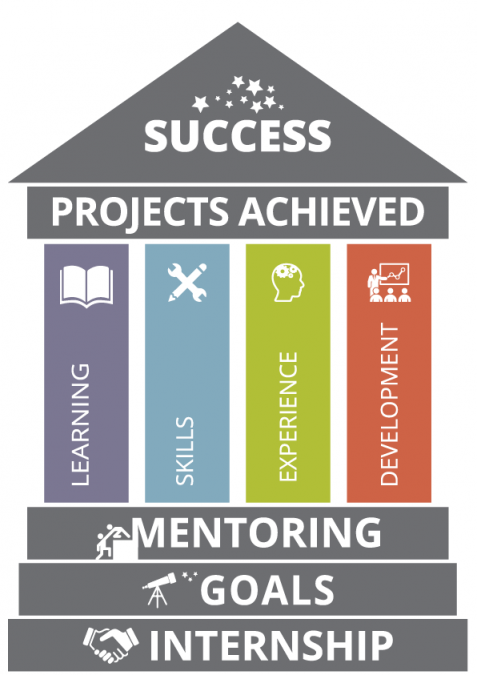 The Waitaki District's internship programme offers New Zealand and international university and polytechnic students across a range of subjects the opportunity to gain project-based work experience that varies in length from 10 weeks to one year.
These are voluntary (unpaid) internships with accommodation in Oamaru being provided.
Opportunities will change from time to time and projects will sometimes be dependent on the availability of suitable supervisors and funding, so they may not always be available.
Projects will be offered and managed by Council and may be extended to its partners/controlled organisation. So, if you have a great idea that you would love to pursue, and that you think would be a good fit for Council or the district, just pitch it. Be creative!

Who are we looking for?
Council is looking for driven, talented and passionate people who care about communities and improving the lives of those living here in the Waitaki District. You will bring skills from one of a very wide range of topic areas.
View our Eligibility Criteria.
Why Waitaki District Council is your number one choice?
The Waitaki District is just a great place to live, work, play and study. If you love the great outdoors, Oamaru and the district provides plenty of action, from camping, tramping, cycling, skiing, hunting, fishing and all sorts of water activities.
View accommodation for interns and pastoral care.
How to apply
There are limited places for internships, so think of it like applying for a job, make yourself as competitive as possible. Applications for internships are open all year round for periods of 10 weeks, up to a full year.
In order to be considered, you must forward:
a covering letter giving an indication of the project or type of project that you might like to pursue

your curriculum vitae (CV) or resumé

your academic transcript

contact details for your Academic Advisor/Dean/Head of School
Contact us
If you have any questions regarding the internship programme, please do not hesitate to contact Waitaki District Council. Phone: +64 3 433 0300 | Email: internsandcadets@waitaki.govt.nz.